Home
Portraits
Events
Commercial
Local Stock
Art Prints
Workshops
Galleries
About
Contact
EditReg
Philip Stone Photography
Welcome to my web site, showcasing my photography and services.
Portraits
Family and individual portrait sittings, at the location of your choice. Outdoor or home locations a specialty.
Rates are $125 for up to an hour and includes basic post processing and files burned to CD/DVD for custom printing.
Events
Capturing your special day on Quadra Island or Vancouver Island.
Rates are $895 for up to 3 hours shooting (minimum) and includes basic post processing and preparation of CD/DVDs for custom printing. Additional time is $125 per hour and includes post processing.
Commercial Assignments
Showcase your business, art or project in the best possible light. I specialize in photography for advertising, editorial and promotional needs which combines well with my graphic design services. Past clients include: Mt Washington Alpine Resort, Norske Canada, Sure Span Construction, City of Campbell River, Gerber Knives Inc., Tsa-Kwa-Luten Lodge and many others.
Any location considered. Rates are negotiated on a per project basis.
Local Stock Images
Choose the perfect images from my catalogue of thousands of high quality digital photos and slides taken all around Vancouver Island, the Discovery Islands and British Columbia's west coast.
Art Prints
Experience the beauty and drama of our west coast home every day with striking photography from around the Discovery Islands, Strathcona Park and Northern Vancouver Island in your home or place of business.
Workshops - Tutorials
Photography is a great past time and profession, mixing both creative and technical skills. If you'd like to experiment and learn more about either of these aspects of photography consider a personal workshop or tutorial.
Digital photography including camera instruction, file organization and post-processing with PhotoShop™ are specialties. I have a strong background in teaching and instruction in a variety of fields so your time will be well spent and packed with clearly explained information. Workshops for all ages.
Fees are hourly at $75/hr.
About
Photography has been a passion and a part of my life from childhood. What started as a hobby gradually grew to become a key part of my adventures and business.
In the past twenty years I've travelled to and photographed some spectacular places around the world and especially at home in British Columbia. Andean volcanoes, the colourful depths of the Great Barrier Reef, classic architecture and bucolic countryside of Europe and the soaring peaks of the Himalaya are among the scenes I've snapped though the viewfinder.
My photographs have appearred in hundreds of magazines and newspapers including: Climbing, Snowboard Canada, Rock & Ice, Explore, National Geographic Traveller, Backcountry, Couloir, The Province, Globe and Mail along with many regional publications.
Combining a love of writing with photography I have written and published a series of guidebooks, an adventure sports magazine and community newspaper.
I bring all this experience to work on every project and look forward to working with you. Contact me to discuss your project or event.
Tel: 250-285-2234
eMail: pstone@quadraisland.ca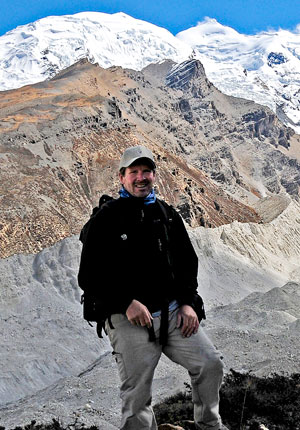 EditRegion1
Contact
Contact me to discuss your project or event
Tel: 250-285-2234
eMail: pstone@quadraisland.ca
0